Walk-in, Face-to-face video and teleconsultations
The Urgent Care Centre at The Princess Grace Hospital is now fully open and offers a Walk-in service or face-to-face video or teleconsultations. We can see patients from 8am until 10pm (last patient at 9:30 pm). Times may vary on public holidays.
At our Urgent Care Centre we are able to treat a wide range of minor illnesses and injuries. Our expert team can provide quick onwards referral to specialist private consultants and on-site diagnostic imaging (X-Ray). Other imaging diagnostics (Ultrasound, CT, MRI) could also be arranged following specialist private consultant referral. Blood tests and laboratory services are also available. We offer a range of Point of Care diagnostic tests on site providing rapid access to results and treatment.
Patients must be 18yrs or over.
Initial consultation £100.
* For any life threatening conditions patients should always call 999 or go the nearest NHS emergency department
Video & telephone consultations
To minimise travel and exposure to COVID-19, our GPs are able to see patients with a health concern via a virtual consultation.  Virtual consultations are a useful and effective method for initial and follow-up consultations. They reduce patient numbers in outpatient settings, making these even safer environments for consultations and diagnostics.
What are virtual consultations?
Virtual consultations are scheduled appointments with an Urgent Care GP via online video technology or telephone. These are not new to HCA UK, however during the COVID-19 outbreak, discussing a health concern with a doctor without leaving your home has become the new normal.
How do I book a virtual consultation?
You can book a virtual consultation by calling our Princess Grace Hospital Urgent Care Centre on: 020 7908 2144
What type of health concerns can be discussed?
Our doctors can discuss and assess all non-life-threatening health concerns and medical conditions with you.
Some conditions might require urgent face to face consultation, so you may be advised to attend a facility rather than being booked for a telemedicine (chest pain, acute shortness of breath, faint, high fever, severe abdominal pain, trauma requiring assessment and imaging; this list is non-exhaustive).
Please note that in some circumstances, the UCC GP might recommend an urgent face-to-face review after a teleconsultation.
What happens after my virtual consultation?
Should you need further investigations or specialist referral your Urgent Care GP will refer you to a Consultant and/or for diagnostic tests and scans.
Travelling to us
Baker Street Station is the closest London Underground station to our Urgent Care Centre with links to the Circle, Hammersmith and City, Metropolitan, Jubilee and Bakerloo line. The station is a 2-minute walk away from us.

Located at The Princess Grace Hospital on 42-52 Nottingham Place London W1U 5NY, our Urgent Care Centre can be accessed via the A501 Marylebone Road (West bound) or the B524 Paddington Street (East bound) into Nottingham Place (avoiding Marylebone High Street)

[Please note that The Princess Grace Hospital does not provide parking.]

The closest secure car park locations are as follows:
Secure Parking, 170 Marylebone Road, London NW1 5AR (10min walk)

NCP carpark Harley Street, 6-7 Weymouth Mews, London W1B 1QE (10mins Walk)

On street parking may be available, but you are advised to review the restrictions before attempting to park.
COVID-19 Safety measures
On arrival all patients will be provided with a mask, have their temperature checked and carry out our routine COVID screening questions.
In addition, all patients will be provided with a lateral flow test and a rapid PCR test if admission is required. If you test positive we will be unable to proceed with the face-to-face consultations.
Please be advised we are not able to admit patients to the hospital without a negative PCR test.
We are open for walk in consultations.
Please note that to maintain a COVID safe environment we may need to suspend the walk in service during busy periods of the day. Patients are advised to phone UCC in advance to confirm the current level of service.
Please note we do not accept COVID positive patients for admissions.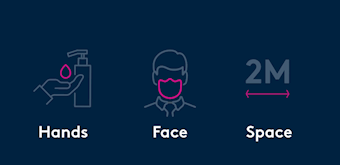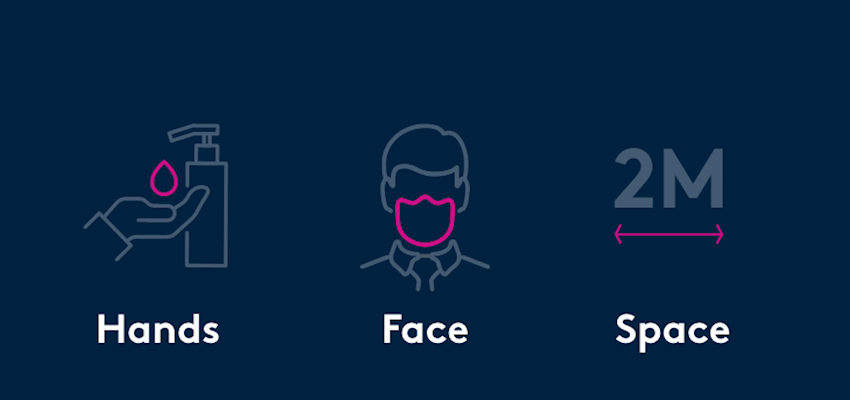 How to access our Urgent Care Centres
We are open for walk in patients at our adult Urgent Care Centres, however our paediatric Urgent Care Centre at The Portland Hospital requires booking an appointment.
020 3910 2412
For any life threatening conditions patients should always call 999 or go the nearest NHS emergency department